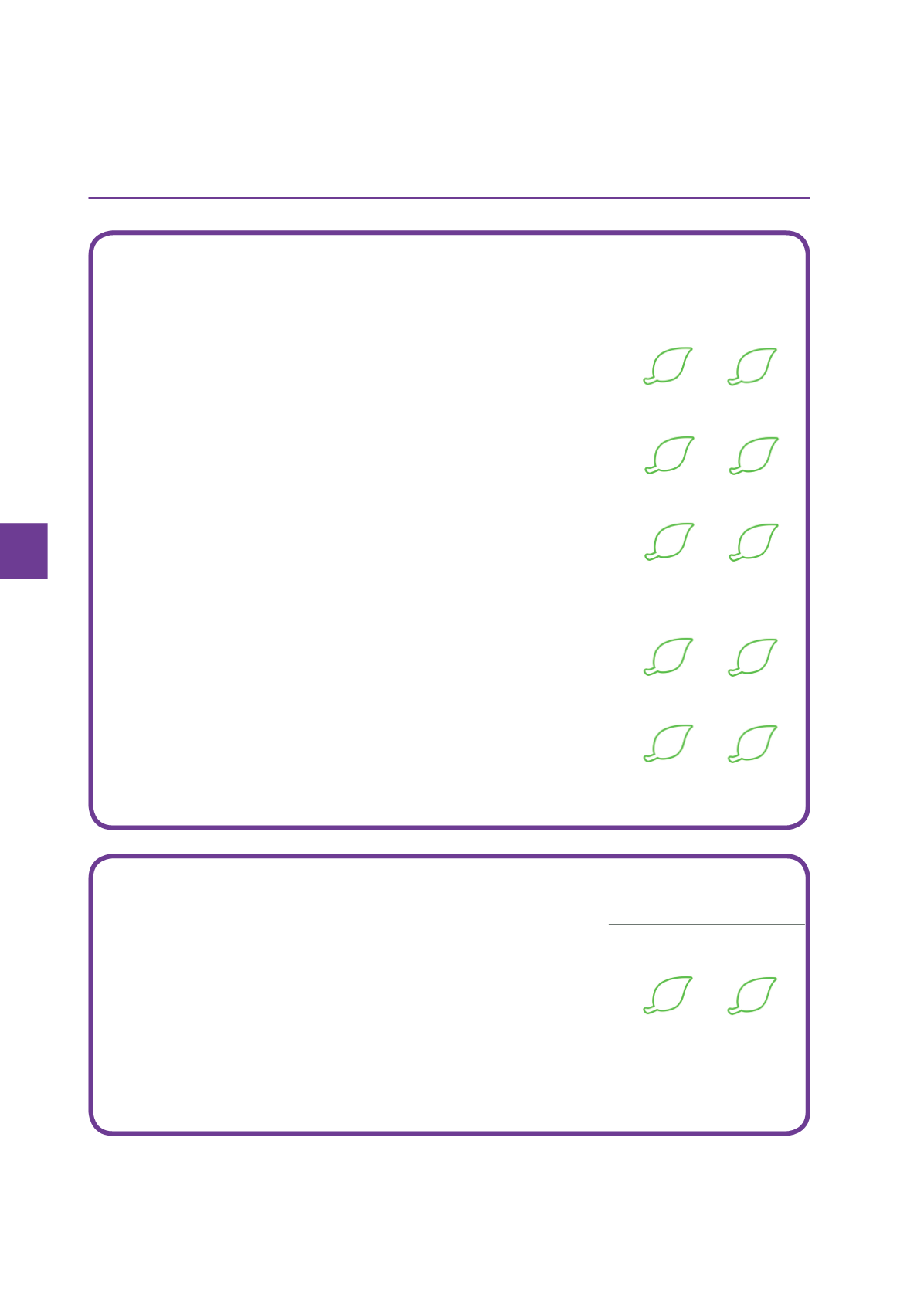 86 HKGBC Green Tenancy Driver for Office Buildings
CH 8
INDOOR ENVIRONMENTAL QUALITY
A I R QUAL I T Y (A I R POLLUT ION)
17.1. Provide fresh air for occupants in both tenancy and common
area. Test the HVAC system and indoor air for contaminants in
accordance with IAQ Management Programme of HKEPD.
17.2. Clean and remove indoor contaminants regularly to maintain
17.3. Avoid paints, coatings, finishes, adhesives, sealants and sealant
primers with high VOC content.
17.4. Apply building products, e.g. composite wood, carpet, furniture,
with Green Building Product Label or low environmental and
17.5. Conduct IAQ measurement regularly for both tenancy and
[annually /
insert an agreed
frequency]
INDOOR ENVIRONMENTAL QUALITY
18.1. Prov i de a U s e r 's Gu i de t o e n c o u rage and promo t e
environmentally friendly initiatives. Information on the activities
that contribute to related environmental, comfort and health
issues, or that reduce adverse impacts should be included to
inform and educate occupants.
Check what you have completed:
Green Office Tenancy Plan
Check what you have completed: