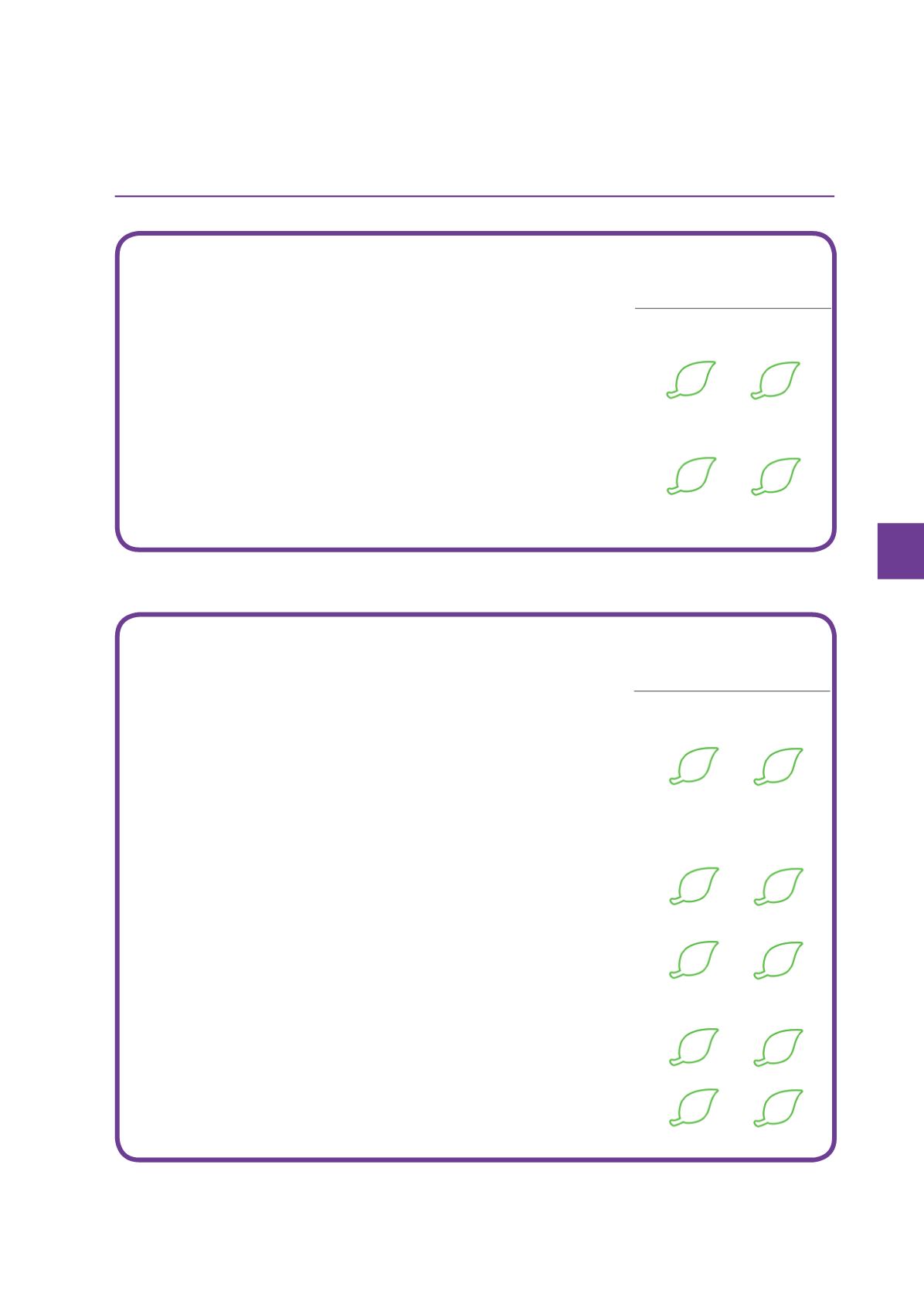 HKGBC Green Tenancy Driver for Office Buildings 83
CH 8
ENERGY EFF ICI ENT APPL I ANCES
9.1. Select energy efficient appliances recognised by EMSD
Voluntary Energy Efficiency Labelling Scheme and/or EMSD
Mandatory Energy Efficiency Labelling Scheme.
Reduce annual energy consumption per employee of the
Premises by
[insert %].
RECYCL ING OF OFF ICE WASTE
10.1. Provide prominent waste storage facility for sorting, e.g. paper,
plastic, metal materials, glass, small electric appliances and
10.2. Encourage cleaning contractors or occupants to recycle waste
materials from the Building.
10.3. Monitor and report amount of waste collected and
[recycled /
disposed to landfills]
[quarterly /
insert an agreed frequency]
to the Green Office Tenancy Committee.
10.4. Implement waste minimisation strategies.
10.5. Record all paper consumption in the Premises.
Green Office Tenancy Plan
Check what you have completed:
Check what you have completed: