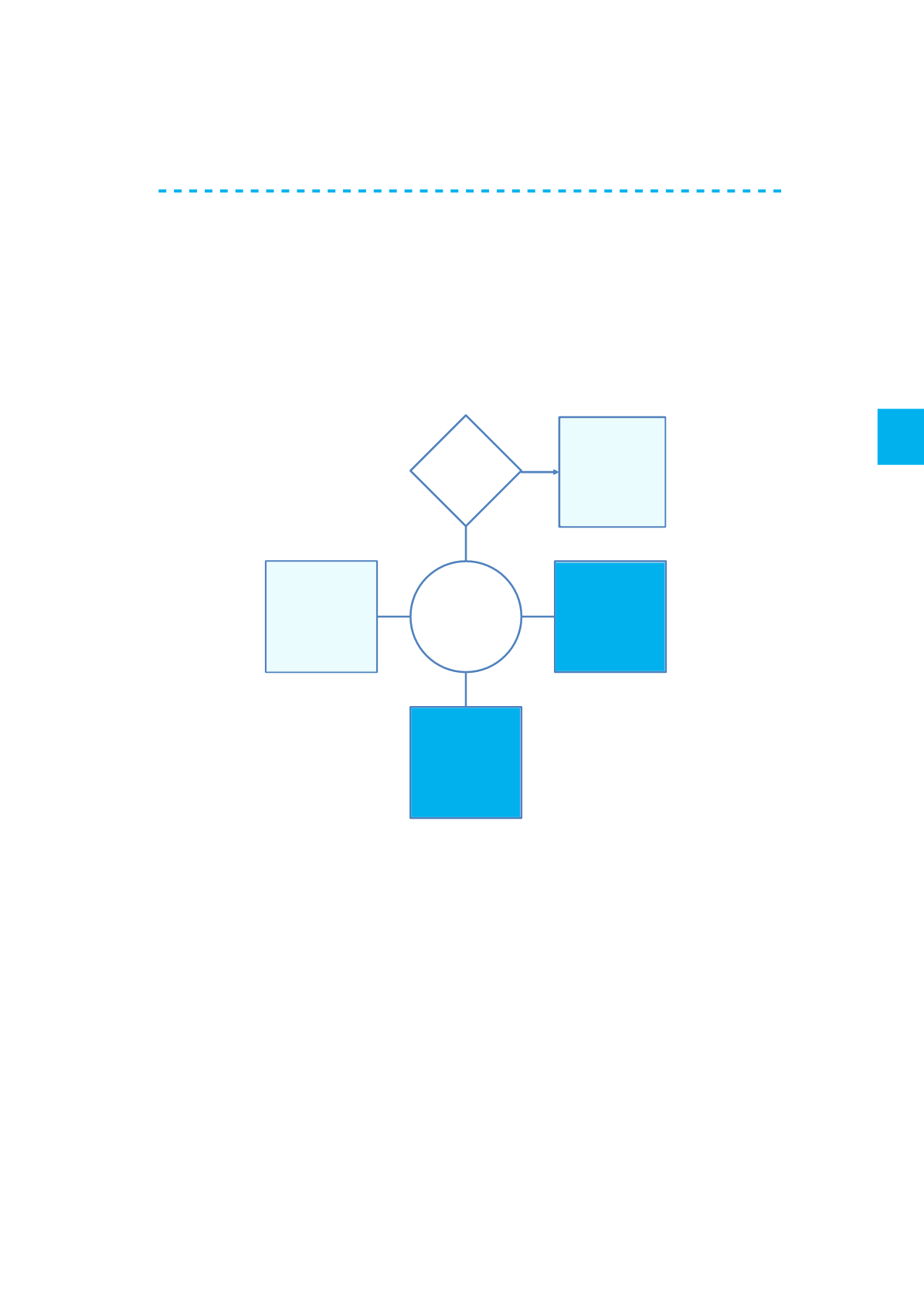 HKGBC Green Tenancy Driver for Office Buildings
CH 6
Analysing
Opportunities
Split Incentives
Generally speaking, if any of the entities in the criteria are different, there will be Split Incentive
and consent is required to be reached between landlord and tenants. Typically, centralised air-
conditioning will be provided for most of the office buildings in Hong Kong and the landlord
normally bills tenants a fixed amount of management fee and air-conditioning fee, regardless
of their actual energy use. Therefore, there is lack of incentive for the Tenant to save energy.
Under this circumstance, the goal of energy saving could be determined with two major drivers:
Investment on Equipment
Behavioural Change
. The following two flowcharts will help to
explain the potential split incentives that may arise in different scenarios.
In Scenario E1 and B1, there would be no split incentive as minimization of operating cost does
not happen and either landlord or tenant would not be benefited from it. Scenario E2 also
comes without split incentive as landlord invests on the new equipment on his own and all benefit
made through energy saving should solely belong to the landlord. On the other hand, in scenario
E3, tenant invests on energy-efficient equipment and results in reduction of the energy usage.
However, since the utility cost is settled by the landlord directly, tenants would not be able to
enjoy the benefit from the reduced operating cost and therefore, it is likely that there would be
a split incentive in this Scenario. Scenario E4 is the simplest case which both landlord and tenant
procure new equipment collaboratively in a shared proportion and the benefit for retrofitting
should be fairly shared by both parties.
1. Investment on Equipment
E4
E3
E2
E1
Figure 6.1. Investment on Equipment