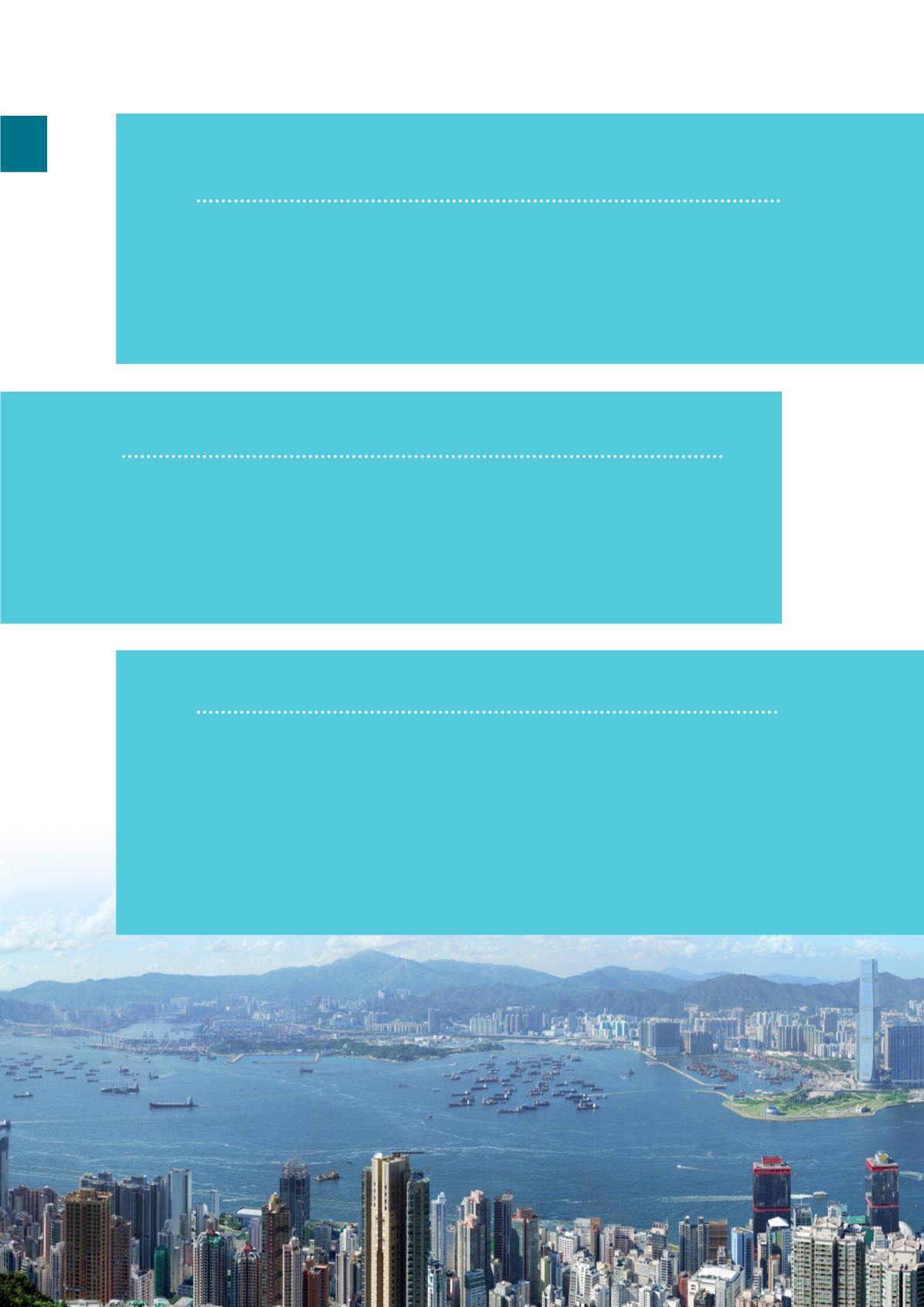 HKGBC Green Tenancy Driver for Office Buildings
Sino Group
is dedicated to promoting sustainable development, and has made sustainability
an integral part of its business. It strives to make its properties more eco-friendly through
careful architectural planning, energy-saving and green management initiatives, which adhere
to its Environmental Policy. Through the Sustainability Committee, the green corporate culture is
further promoted throughout businesses and services. The flagship properties under Sino Group
are certified to ISO 14001 Environmental Management System or Hong Kong Green Mark.
Great Eagle Holdings Limited
CH 1
Sun Hung Kai Properties (SHKP)
believes in environmental protection and sustainable
development. It follows green principles in plans, builds and manages developments
with environmental considerations in mind. It also spreads green messages to its business
associates and the community at large, believing that a sustainable future for the next
generation depends on everyone.
SHKP is a responsible developer and considers enhanced environmental protection as
essential to successful long-term development. Environmental considerations are integrated
in the decision-making process across all its operations and it strives to make efficient use of
resources and follow eco-friendly construction and management practices.
Sun Hung Kai Properties Limited
Langham Place
, which is managed by The Great Eagle Properties
Management Company, Limited. It has taken many environmental initiatives such as the
setting up of collection areas to encourage retail tenants and office occupiers to separate
and recycle materials. In addition, they also provide each occupier/tenant with a copy
of "Occupier's Environmental Guide for Design" to encourage them to be environmentally
aware in their fit-out, renovations and operations.