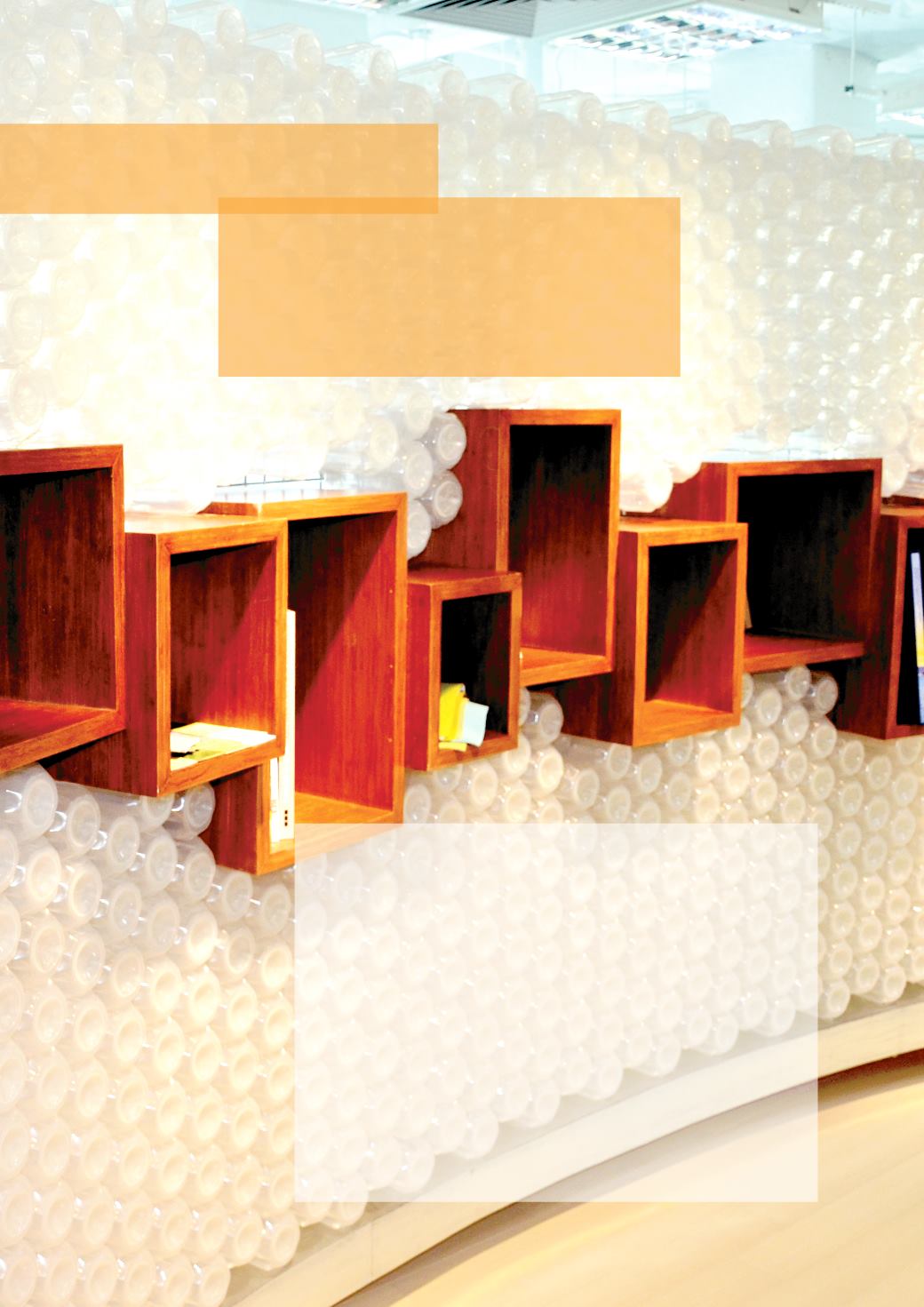 CH 3
GREEN
AWARENESS
s the installation of state of the art technology the most
effective method to improve operational performance?
Contrary to a general consensus agreed by most companies,
the answer is no. The investment of state of the art technology
is perhaps only one side of the coin. It has been shown that
commercial building occupants spend at least 40% of their time
in the premises, so "greening" their behaviours can possibly
provide a greater impact when compared with upgrading the
building infrastructure. As illustrated, a successful sustainability
program can only achieve its goal and vision by placing the
focus not only on improving equipment, but also on the correct
education of human behaviour.
NO
HKGBC Green Tenancy Driver for Office Buildings