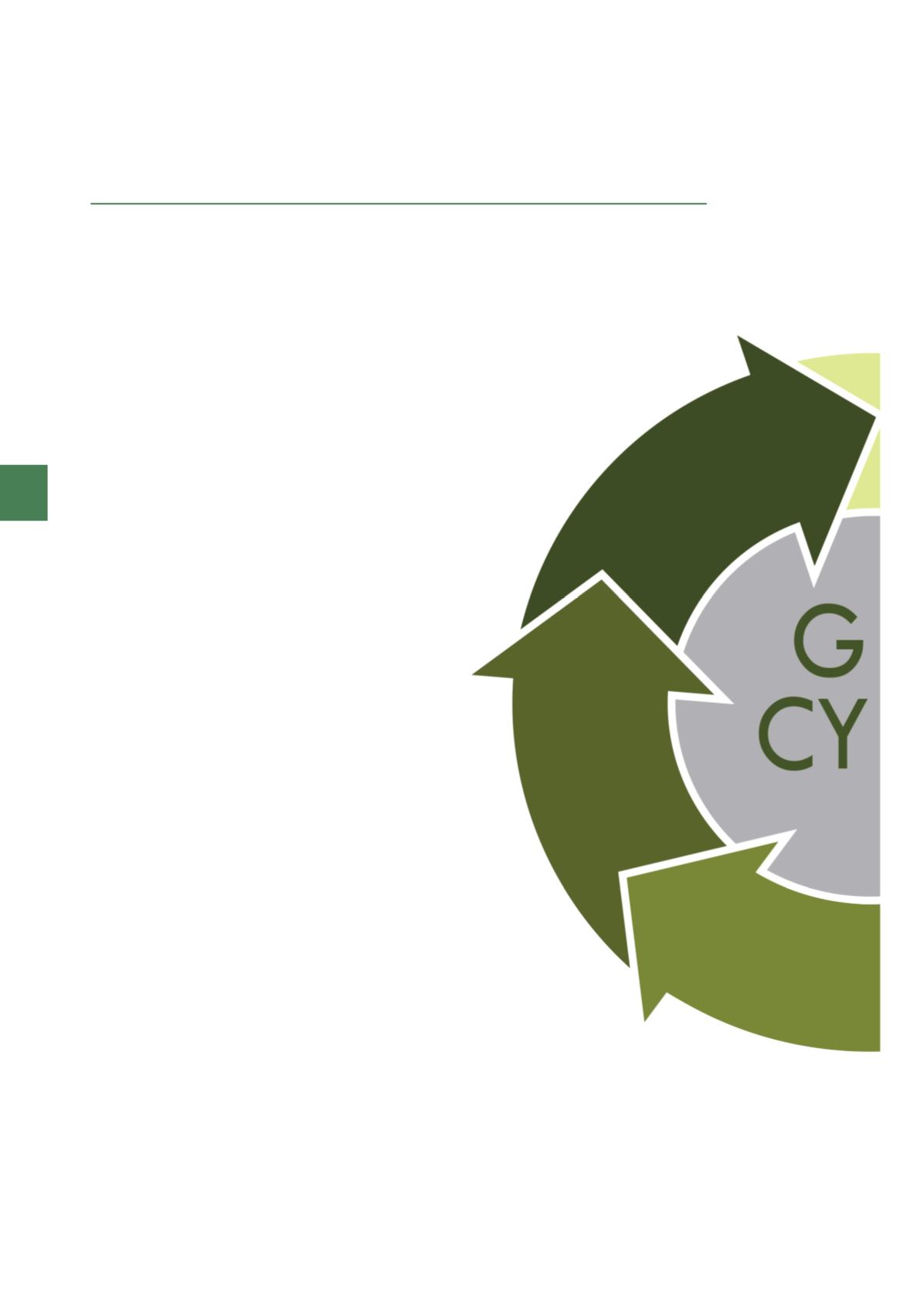 HKGBC Green Tenancy Driver for Office Buildings
CH 7
Full Implementation
The diagram below illustrates the method used to implement the Green Lease in GO Cycle.
STEP 1: DEFINE
To ensure more effective communication, Landlord and Tenant should elect
representatives to form an GOT Committee. The members should include representatives
from: Landlord, Tenant, Property Management Company and other relevant parties.
Their responsibilities are to:
• Set Environmental Objectives
• Review Regulations and Good Practice
• Report and Improve Continuously
The Committee will communicate with each other about the
anticipations and level of commitment each stakeholder is
ready to fulfil. They will first learn the characteristics of the
building portfolio or at least the building in question. They
should be able to come up with a set of environmental
objectives and indicators as to what and how to gauge
their performances in achieving sustainability. For
details, Chapter 4 may be referred for guidance.
Apart from goals and indicators, it is necessary
to decide which approach and form the Green
Tenancy should take depending on individual
STEP 2: MEASURE
As agreed in the Green Lease, Landlord would install
sub-meters for Tenant to measure electricity consumption,
water usage, etc. Both parties could then track the above
but also other areas such as waste reduction, and take the
metrics for documentation and further analysis. In order to
present a more rigorous analysis, Landlord and Tenant need
to conduct site surveys to check the conditions of the premises
and equipment, and observe the behaviours of the workforce.
STEP 3: ANALYSE
Landlord and Tenant may gather the results from sub-meters,
interviews and surveys. For data collections which do not measure the
same period of time or measure from the same starting/ ending points,
data needs to be normalised. Any deviating results standing out from the
range of 'normal data' may represent opportunities for improvements. It is
possible for both parties to benchmark the actual data against other local
benchmarking tools or their own targets to identify the improvement potentials.
C
O
N
T
R
O
L
t
h
e
u
s
e
R
E
C
O
G
N
I
S
E
t
h
e
e
f
f
o
r
t
s
a
n
d
u
n
r
e
s
o
l
v
e
d
i
s
s
u
e
s
I
M
P
R
O
V
E
t
h
e
p
e
r
f
o
r
m
a
n
c
e