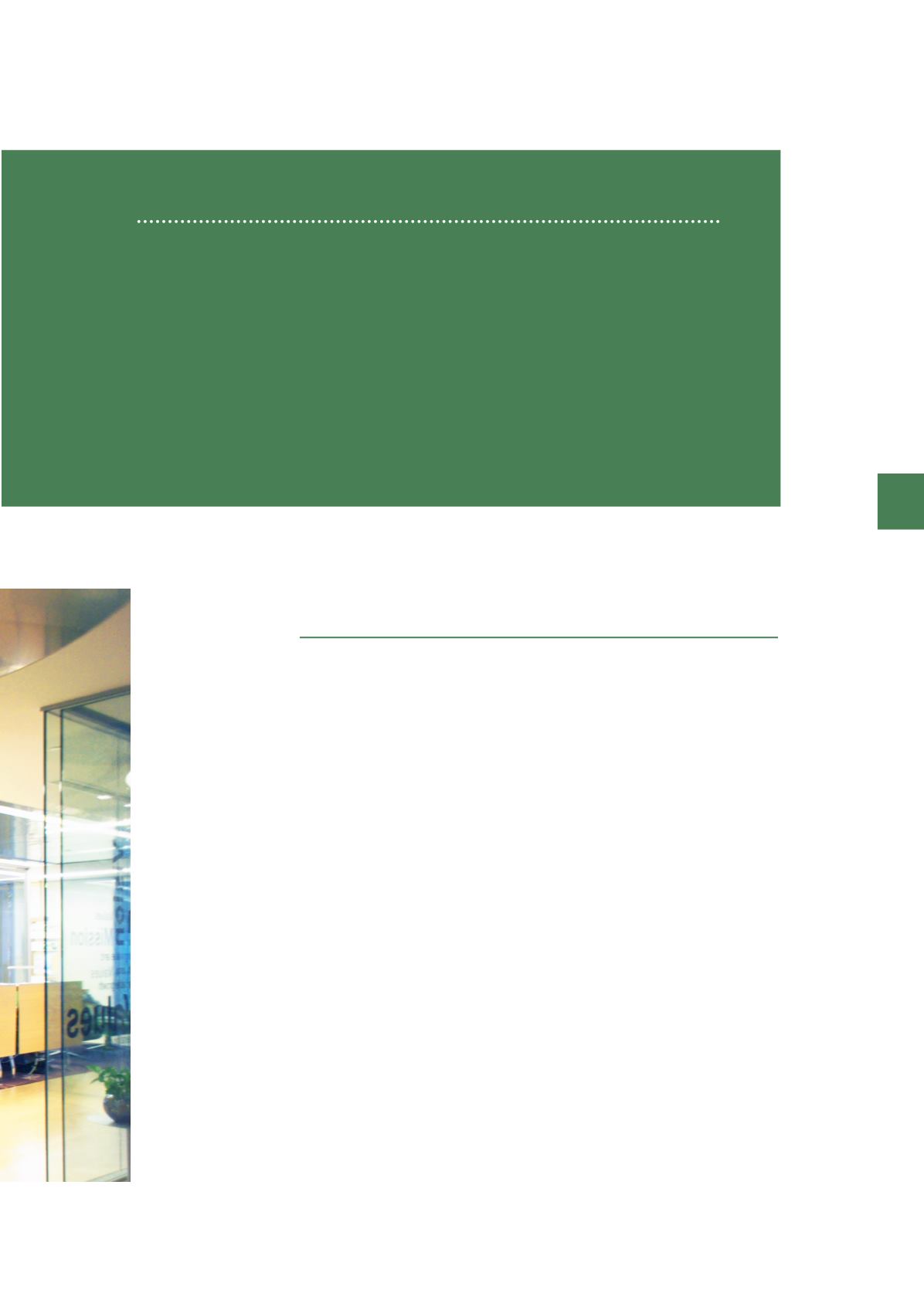 HKGBC Green Tenancy Driver for Office Buildings
CH 7
The Green Lease may take form as a set of terms and clauses specified
in or supplementing to the body of the standard lease, such as an
Addendum; or as a standalone document indicating an intention to
commit to certain sustainability goals, such as a Memorandum of
Understanding (MoU). The former approach ensures lower risks of
noncompliance as breaching of main body lease terms may lead to
damages or other punitive measures, while the latter approach allows
greater flexibility for modification.
• Addendum: Some items for negotiation to be added to
a completed Tenancy Agreement after the contract was
proposed. It should be signed separately and attached to
the original agreement.
• Memorandum of Understanding (MoU): As a noncommittal
and non-binding writing detailing the preliminary
understanding of committing to sustainable development
by both par ties who wish to enter into a Tenancy
Agreement.
Business Environment Council Limited
(BEC) has implemented Phase 1 of the BEC
Headquarters Transformation Project with the aims of showcasing the greening of existing
buildings as well as promoting green and sustainability living. In August 2014, the BEC
Headquarters achieved the Platinum Rating of Provisional Assessment under the BEAM Plus
Existing Building (version 1.2) of Hong Kong Green Building Council Limited.
BEC has set out a set of Green Lease Guidelines for its building users to encourage the
adoption of sustainable practices. The guidelines cover various topics, including fitting-out
and reinstatement, as well as ongoing resources consumption such as energy saving, water
saving, indoor air quality and waste management.
Business Environment Council Limited